Stonebranch Workload Automation
Stonebranch Universal Automation Center (UAC) is a real-time IT automation platform designed to centrally manage and orchestrate tasks and processes across hybrid IT environments – from on-premise to the cloud.
Universal Automation Center (UAC) is a software platform designed to automate and orchestrate your IT and business processes, securely manage file transfers, and centralize the management of disparate IT job scheduling and workload automation solutions. With our event-driven automation technology, it is now possible to achieve real-time automation across your entire hybrid IT environment.
Unlock the automation required to support cloud migrations, self-service infrastructure provisioning, jobs-as-code for DevOps, big data pipeline management, and much more. All this while centralizing operational control and insight with proactive monitoring, reporting, and alerts. Available on-premises or as a SaaS-based deployment, the UAC is a modern platform built to scale with your business. 
IT Orchestration and Automation for Your Hybrid IT Environment
The Stonebranch Universal Automation Center (UAC) helps organizations automate, manage, and orchestrate IT tasks and processes across multiple platforms and business applications in real-time. Learn how the UAC breaks down automation silos while giving you centralized control and visibility across your entire hybrid IT environment.
A Cloud Automation Solution That Goes Beyond the Cloud
With the cloud automation solution, part of the Universal Automation Center (UAC), enterprises have the power to orchestrate IT processes, schedule cloud workloads, spin up cloud infrastructures, and manage data transfers across and between any cloud environment.
In addition, the UAC helps you bridge the automation gap between on-premises and cloud-based solutions. It's built for cross-team collaboration, so you can easily automate and centrally manage workloads across the boundaries of your entire hybrid IT environment.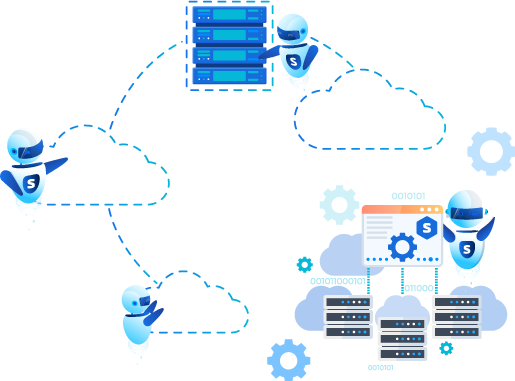 Orchestrate the Flow of Data Across Your Entire Data Pipeline
Data pipeline orchestration, a solution within Universal Automation Center (UAC), helps DataOps teams break down automation silos with centralized control of end-to-end pipelines. Data teams are empowered to create and manage complex hybrid IT workflows, monitor automated IT processes, and move quickly with proactive alerts to keep the pipeline intact and data flowing.
The Advantages of Stonebranch Workload Automation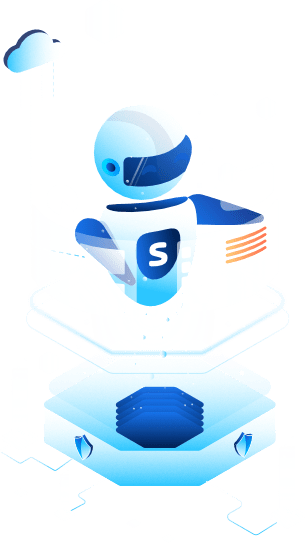 Platform Approach to Automation
The Stonebranch Universal Automation Center is a feature-rich platform with over twenty years of progressive development. The platform is available to be deployed on-premises or via SaaS. Learn more about UAC's solution modules below.
Command center-like management, control and monitoring.
Execute any kind of automation process on any remote system.
Automate your data pipeline with secure and reliable managed file transfer.
Universal Data Mover Gateway
Securely manage platform independent B2B file transfers with third party vendors.